When he gets up in the morning and, as usual, takes a random glance out of his window, he sees a magnificent rectangular green field with a magic pull on him. While many such green turfs try baiting him over the years, each one with its own lures, none can hold him for a longer period: David enjoys playing with his buddies on dusty fields in Hamburg's "Kiez" neighborhood just too much.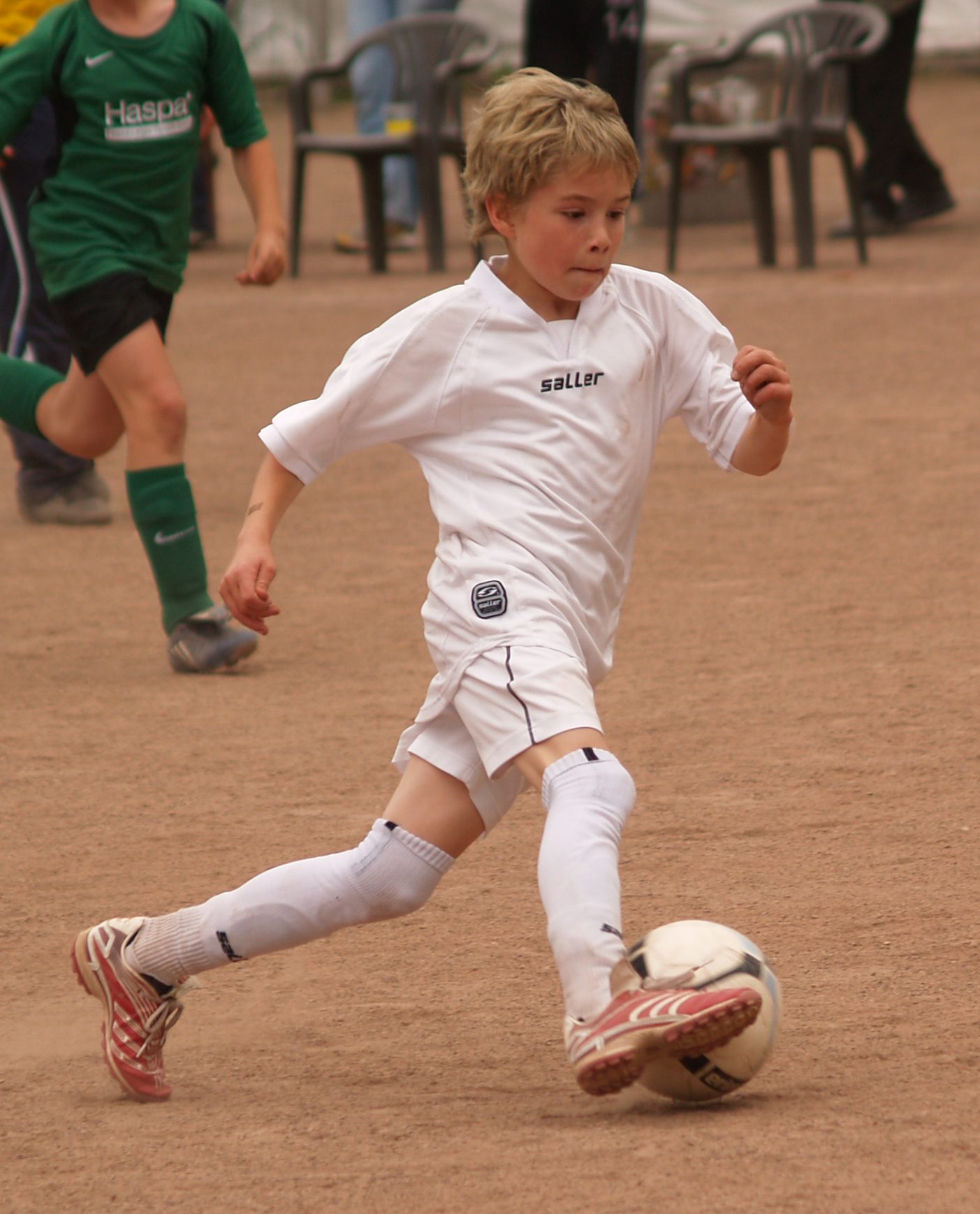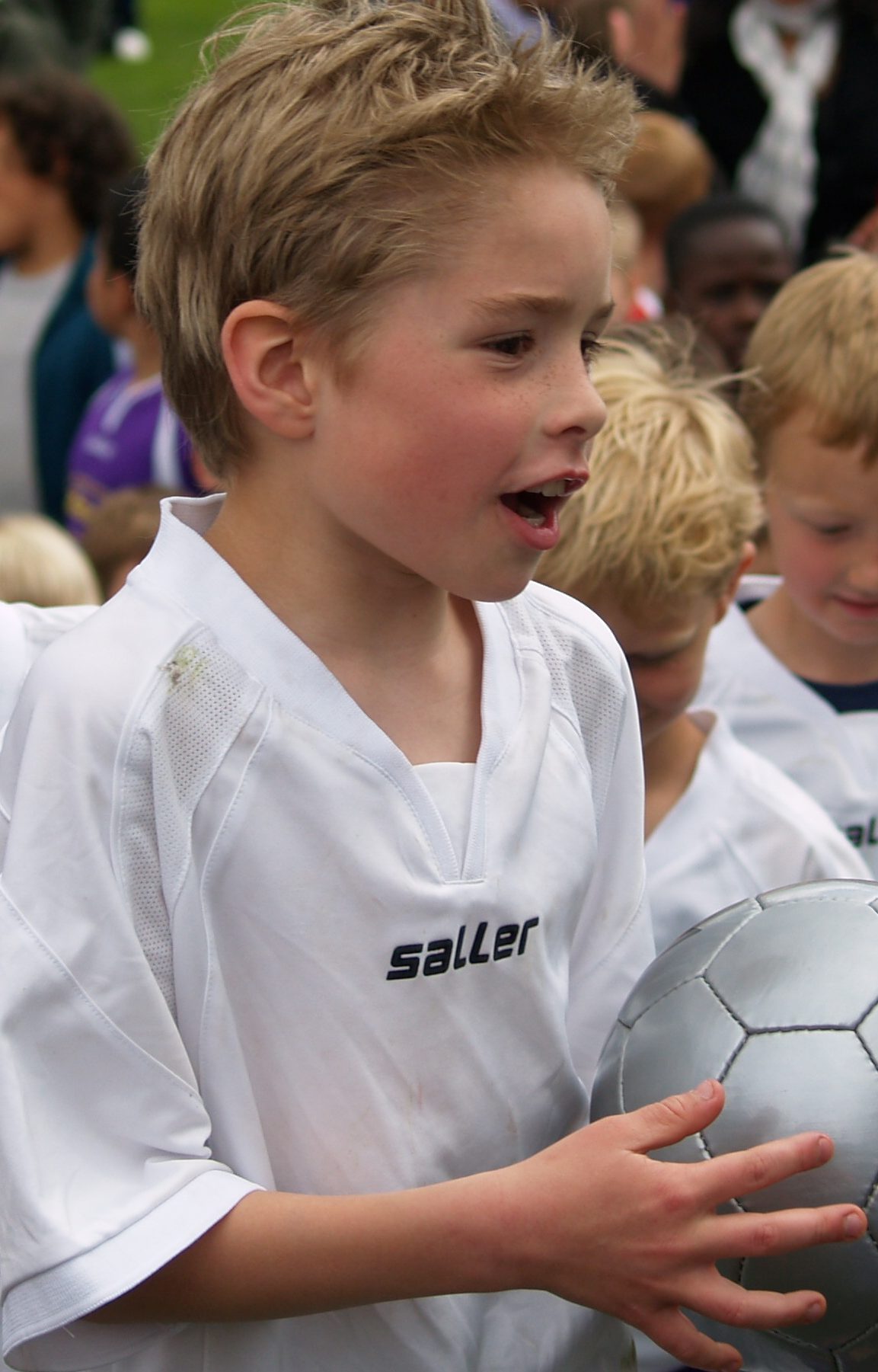 He is six years old when the club manager of a small Hamburg football club approaches him in front of his home. He has seen him several times and asks if David would like to come to one of HEBC's tryouts. And whoosh – a quick try-out turns into an entire decade during which David plays for the club in a team which steadily climbs the ladder up to the German upper regional youth league. David and three other strong former teammates no longer are there. They all play for well-known clubs in the German regional Northern youth league.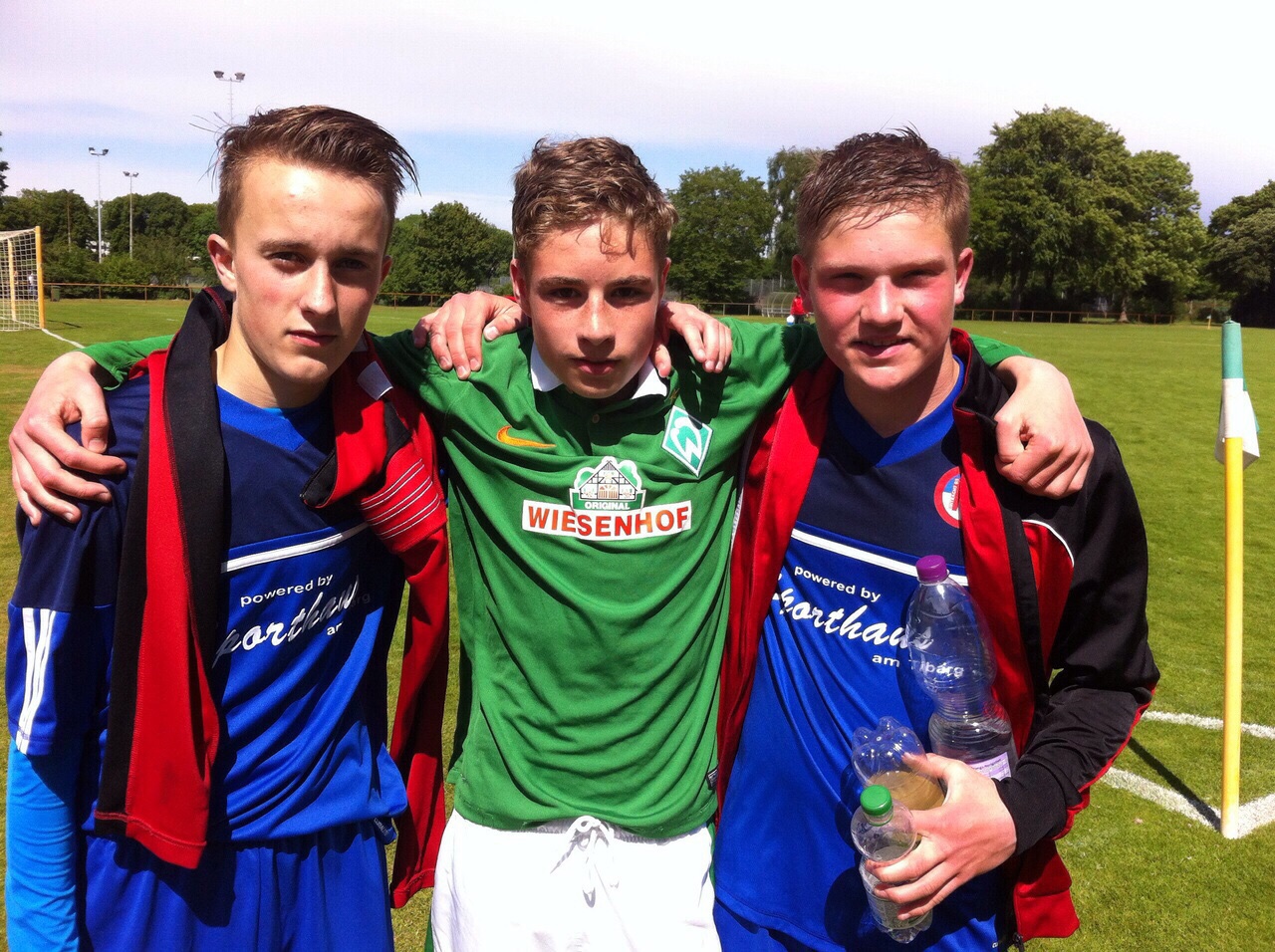 The DFB's (German Football Association) base in Hamburg quickly discovers the young dribbling talent. Also there he stands out with his self-confident and offensive game. He promptly moves on to Hamburg's top selection which brings all those together who have excelled in four different training camps of the German Football Association.
Large clubs like the FC Sankt Pauli, HSV (Hamburger Sportverein) and Werder Bremen keep trying to draft this exceptional talent. In 2013, Werder Bremen invites David to a training camp in Lastrup and subsequent screening tournaments.
Over several years David practices in parallel with the 2000er group of HEBC players and at the DFB's Hamburg base, and later on in the selection team.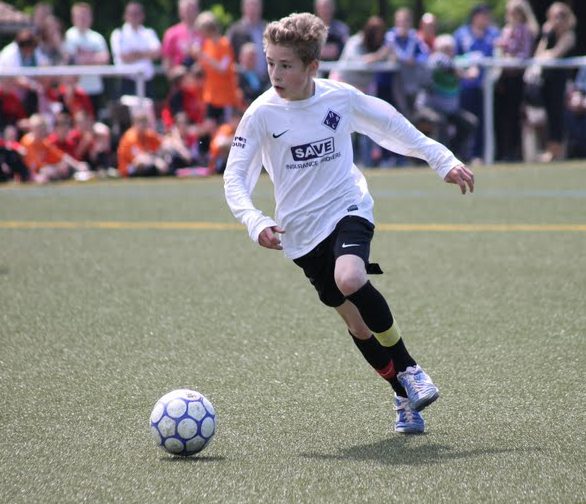 In summer 2014 – just at the right moment in time – Florian Kohfeldt (former coach of Bremen's U15, today co-trainer for the pros) sets off to recruit David for his U15 squad in Bremen. And he is successful. David leaves everything behind he likes so much. Farewell speeches, tears and wishes here and there, and off he goes, on a not far away, but pathbreaking journey from Hamburg to Bremen. Moving to the Wilhelm-Scharnow boarding school within Bremen's Weser stadium, David's life changes so much that he describes it as a "reinvention of himself".
If you suddenly take a step into the unknown and leave everything behind – family and friends, your complete familiar environment – then it kind of feels like reinventing yourself.
By summer 2016, David already has been living in Bremen for two years. The sports boarding school has been in existence for almost 40 years, a pillar for boarding schools for soccer talents in Germany ever since. Something which has grown over time in terms of sophistication and which is based on long-standing experience. Currently, there are 19 young soccer talents in the sports boarding school. They sleep in single or double rooms each equipped with their own bathroom. There is a table for pool, a ping-pong table and a football table as well as computers with internet access and lots of reading material in the shared recreation room. The boys who live here all are of different age and most of them come from far away, but they all share playing for Werder Bremen. Those who still attend school, visit the 'Links der Weser' high school which cooperates with the boarding school, others are on apprenticeships. The professional soccer club thus offers its "bearers of hope" the possibility to both take part in the daily training sessions without stress and long travel distances and at the same time participate in school respectively apprenticeships. For David, this is a key factor:
I definitely want to graduate! A soccer player's career is over at the age of 30. Plus you can suffer from severe injuries which can have the effect of everything being over in the blink of an eye. What if I tear my cruciate ligament and never recover to really play again? Most players don't earn enough to be able not to work after their career. That's why I definitely need alternative options. That's for sure.
David will be in 11th grade this fall. His grade point average hasn't suffered since moving to Bremen. He might not be the absolutely most assiduous student and he also doesn't like all subjects, but if it's important he will buckle down and study. The cooperation between school and club definitely works. And the initial adjustment problems like leaden weariness in the evenings are long gone.
At the beginning I was extremely tired in the evenings because everything was unknown territory for me. When I'm in a bad mood nowadays, I just take my earphones and listen to some music to relax. And if I have an issue, I talk to someone I trust and respect, which I also have here.
David also regularly chats with his family and friends so that he doesn't get home sick. He will not be able to maintain all friendships, but at least the important ones.
When you move to a different city, it's obvious that not all friendships will last. Some friendships only last for a short period of time. You're in the same class or team or simply like someone else. But when something changes, you lose track of each other. When I moved away from Hamburg, I lost a few friends. But I still have my best friend. Of course we see each other less frequently. He doesn't play soccer, but there is a connection between us which will last.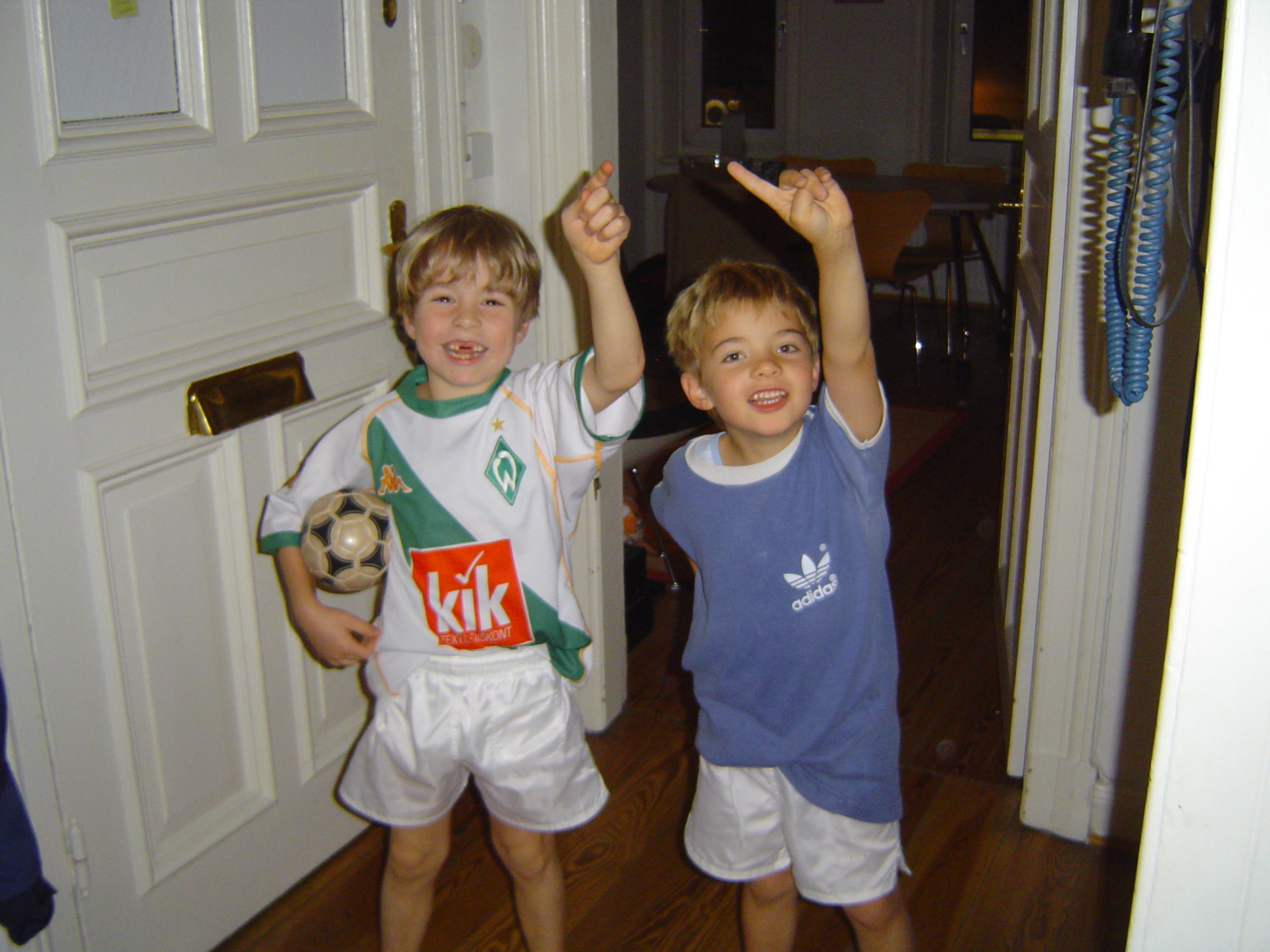 David talks in a very easy going and structured way and he seems to be satisfied and deeply relaxed although his week is completely filled. He has to get up really early on Mondays and Wednesdays. While his classmates start their day at 8 o'clock in the morning, David and his Werder teammates are already working out during an early morning training session.
I get up at 6 o'clock on Mondays and Wednesdays. The early training session is from 8 o'clock until 9:15 hrs. School starts at 10:10 hrs. Some of us are not so agile, others lack power in their upper body or in their torso muscles which we need for one-on-one field play. We work on that individually with an athletics or fitness trainer. I do a lot of weight training, but also coordination and agility exercises.
Everyone playing for a renowned club like Werder Bremen needs to bring along many things: talent, of course. But also stamina, self-confidence and – very important – personal skills like lenience and confidence, team spirit as well as loyalty. It's about having fun but also about realizing the necessary seriousness. David is not in the right place at the right time – he changes at the right point of time.
I used to be one of the leading players in my old club, one of those who can make the difference, who stand out. I thought that I would have to fight for becoming a starting player of the regular team. But during my very first match for Werder, in the 4th minute, I scored a goal. I am sure that the whole season would have been completely different if I hadn't scored this goal. It immediately gave me a lot of self-confidence. In the second match I scored again. And I played like this the whole time. I truly did not believe that I would be successful that quickly.
Meanwhile, also in Bremen David plays an important role within the team. He is one of the players who stand out. He changed his playing position one more time: from center forward to left mid-field – a position that he likes and controls.
At David's age a set squad for the national team does not yet exist. Players are invited for tournaments in which all German representative teams take part. Moreover, there are important training courses in which David often takes part. So far, David hasn't played for the national team, but they certainly have an eye on him.
Starting in season 2016 / 2017 – i.e. coming fall – David will play in the U17 national league.
I have a contract with Werder Bremen until U19. I don't know what I will do after that. If my performance is still good, maybe Werder will renew my contract; or perhaps I will get an offer from a different club. Or maybe I will go back to my previous club. That's the way it goes with soccer – you always have to give your best and in the end you will see what comes out.
It is very unlikely that David will go back to his former team – all the nicer that he is still so close to his former teammates. Of course a lot can happen – even something unexpected. David knows this. And that's why he keeps going – in every respect that could be crucial in his life!
I definitely want to do something with sports. If I realize during the next years that soccer is not the right thing, then maybe I can study something like sport science or sport journalism. It would also be interesting to work as a sports commentator. It's clear that I always want to work within sports. In what way? I don't think much about that yet. 
David is presently harvesting the rewards for the courage to reinvent himself. Not everyone succeeds the way he does it. Some don't manage the step into the adults' professional league – which is of course very sad. Nevertheless, they all gain experience through their brave step in unknown territory, experiences as a professional athlete, daily, which is very strengthening. Athletes are ambitious and perfectionists, they don't forgive their own mistakes. But then they learn that – surprise! – not everything is controllable. And at the same time they start to focus on things that they actually can control. And that's the true goal.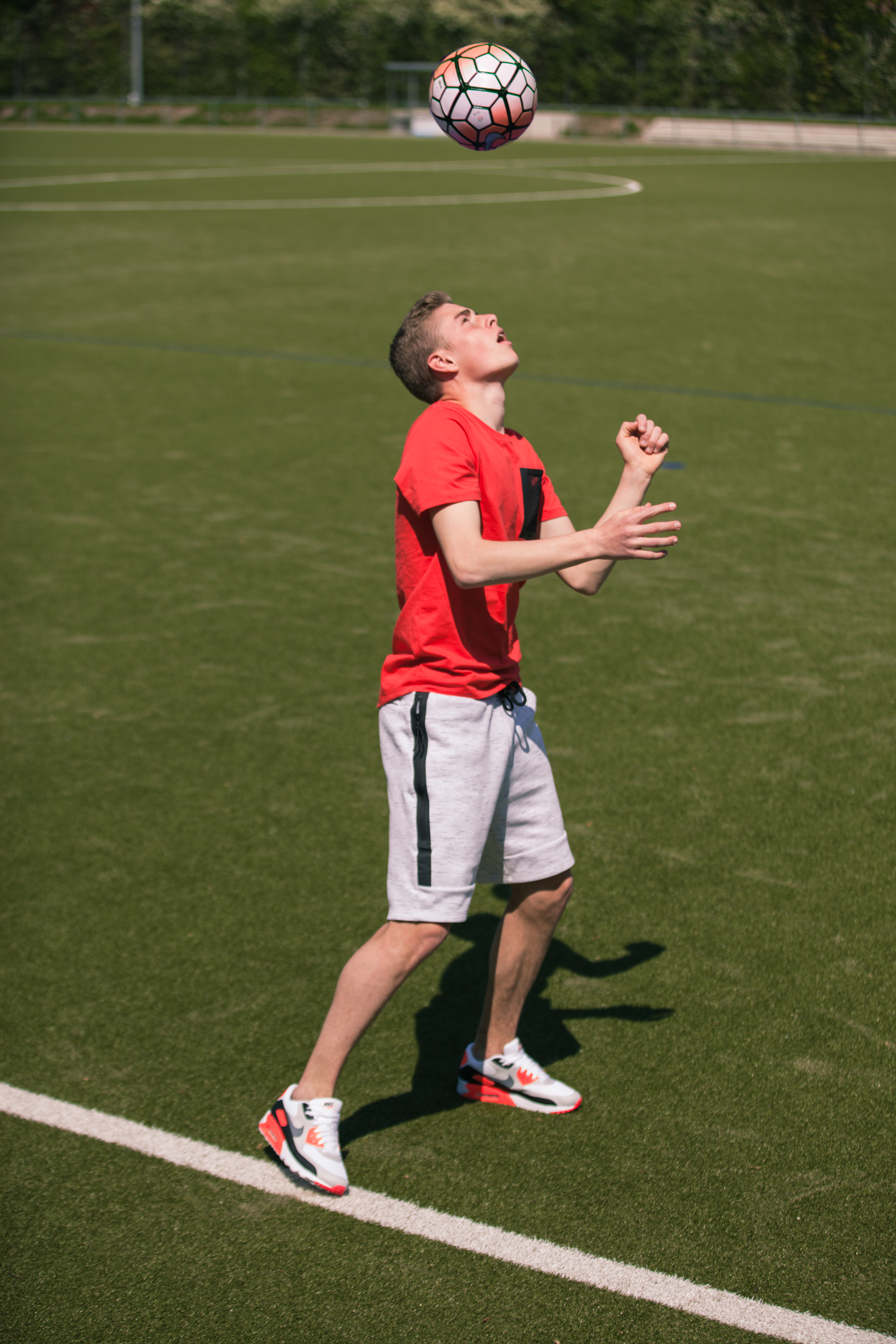 ---
---
♠ Characteristics ♠ 
Name
David Philipp
Date of birth
10.04.2000 in Hamburg
Residence
Boarding school Werder Bremen
Height
179 cm
Weight
65 kilos
Eye color
Brown
Hair color
Dark blond
Hobbies
Bike riding, Fifa
Favorite food
Rice pudding, pizza, cherry & banana juice
Cool subjects
Mathematics, sports
Not so cool subjects
Physics, chemistry
Distinctive character traits
Ambition & uncompromising will to win
I'm really good at this in soccer
Dribbling, scoring, standard goal shots, endurance, one-on-one contact
What I am working on and what could be better in soccer
Strength, pace, ability to lose, being less stubborn, becoming more patient
Favorite skills
Step-over, Zidane-roll, although I only use tricks during just for fun games.
Favorite player
Ronaldinho because of his smile when playing and his many tricks, his finesse. Coming from poor conditions, he has always been on fire for soccer.
Toni Kroos for his smooth style and his unmistakable fun during the game.
Tiago also for his fun in the game, but also for passing. And also for those tricks where you ask yourself: How in the world did he do that?
Pogba 'cause he is cool, but also somehow above it all.
Your recent injuries
Nothing serious at Werder Bremen
Future profession wish
Professional soccer player – of course!